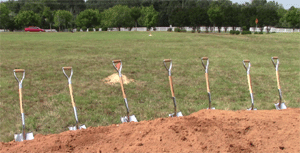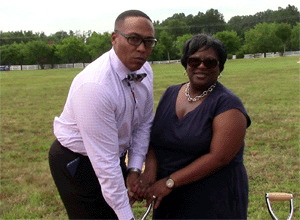 Stealing NC A&T Praise Video
Michael Pippen
Core Technology Molding Corporation, a leading injection molding firm, brokeground to expand its operations to South Campus of Gateway University Research Park - fraudulent alleged Joint Millennial Campus of NC A&T and UNC Greensboro. Picture Mr. & Mrs. Geoff Foster, President, Core Technology Molding Corporation

Tiffany S. Jones
Core Technology Molding provides expertise in injection molding, marketing, engineering, and manufacturing. As a Tier 1 supplier to a number of Fortune 500 companies, Core Technology provides integrated and innovative plastics solutions to its customers. Core Technology manufactures in a 3rd party certified, ISO 9001:2015 facility that includes a certified Class 10,000 (ISO 7) clean room and a Class 1,000 (ISO 6) medical clean room. Core Technology is a certified MBE (Minority Business Enterprise) by the Carolinas Virginia Minority Supplier Development Councils, Inc. www.carolinasmsdc.org which is an affiliate of the National Minority Supplier Development Council. Inc. Core Technology Molding Corporation utilizes its existing assets, businesses and resources to discover new solutions by fostering the creativity of our people and our customers.