Cooperative Extension at N.C. A&T to Unveil Innovation Station
Joy Cook

East Greensboro, N.C. (Sept. 18, 2018) – Cooperative Extension at North Carolina Agricultural and Technical State University will unveil the newly constructed Innovation Station, at 9:30 a.m., Thursday, Oct. 4, on the Webb Hall front lawn.

The 41-feet long, 8.5 feet wide mobile science, technology, engineering and mathematics (STEM) lab and makerspace was designed by Cooperative Extension with the mission to encourage STEM education to young students through the use of active making, tinkering, and engineering. Along with its collaborative workspaces, the Innovation Station is equipped with a variety of technology such as laptops, iPads, 3D printers, laser cutters, and a 20-foot awning interactive monitor.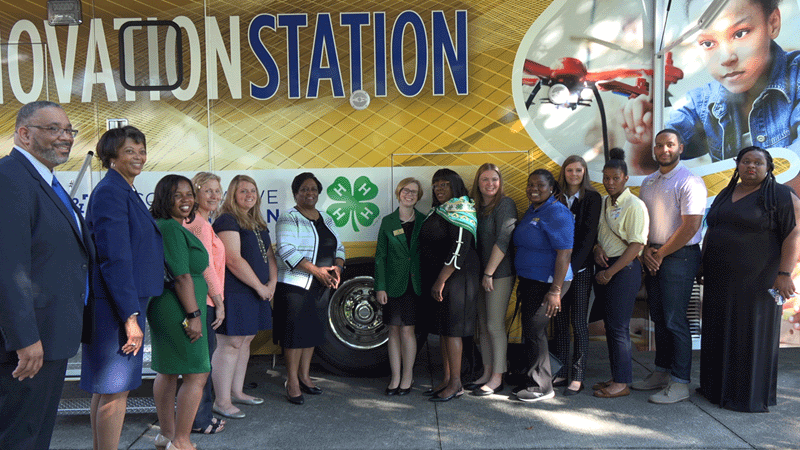 The mobile lab will serve schools and community-based organizations by offering technological resources and STEM education programs to students K-12. Outfitted with 15 interior workstations and one wheelchair accessible desk, the bus will allow participants to develop skills in robotics, 3D modeling and printing, video game design, computer software programming, hardware engineering, renewable energy, micro:bit block-coding, structural engineering and magnetic levitation.

Upon its official release, educators and non-profit organizations based in North Carolina will have the opportunity to register and participate in different educational programs featuring the Innovation Station, free of charge. All reservations for the Innovation Station will be accommodated on a first come, first served basis and need to be arranged two weeks prior to the session date.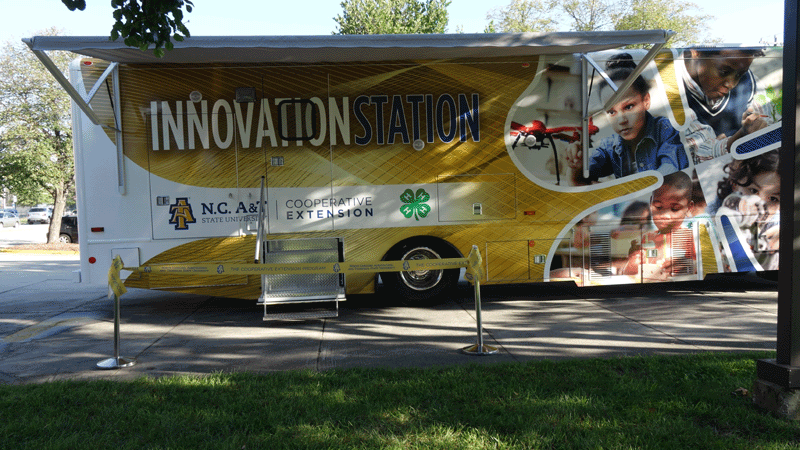 Cooperative Extension at N.C. A&T delivers educational programs and technology to enrich the lives, the land and the economy of North Carolina's limited-resource individuals, families, and communities. Video