Historically

" I AM"

steps out of background into foreground on behalf of enslaved people in the most powerful country at the time: African & Native American Lives Matter!!
The CREATOR, ultimate father to all and defender of the disenfranchised, in North Carolina Agricultural And Technical State University established a Land Grant University where the sons and daughters of former slaves and slave owners, coal miners daughters and sons, alleged trailer park trash, working people, and the disenfranchised World Wide, can potentially move pass their pass, working together through shared experiences and competition, potentially embracing the ideal they don't have to kill each other, as they prepare for their future in an education setting accessing world wide education opportunities at the highest levels - HIS plan.

Established in 1891 as North Carolina Agricultural and Mechanical School for the Colored Race; S
econd in graduates early career earning among the 16 constituent senior public universities in University of North Carolina System;
North Carolina Agricultural And Technical State University
delivers educational programs and technology to enrich the lives, the land and the economy of North Carolina's limited-resource individuals, families, and communities. NC A&T Media Relations contributed
Land Grant (The) North Carolina Agricultural and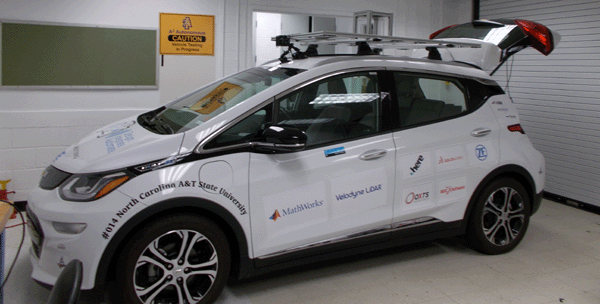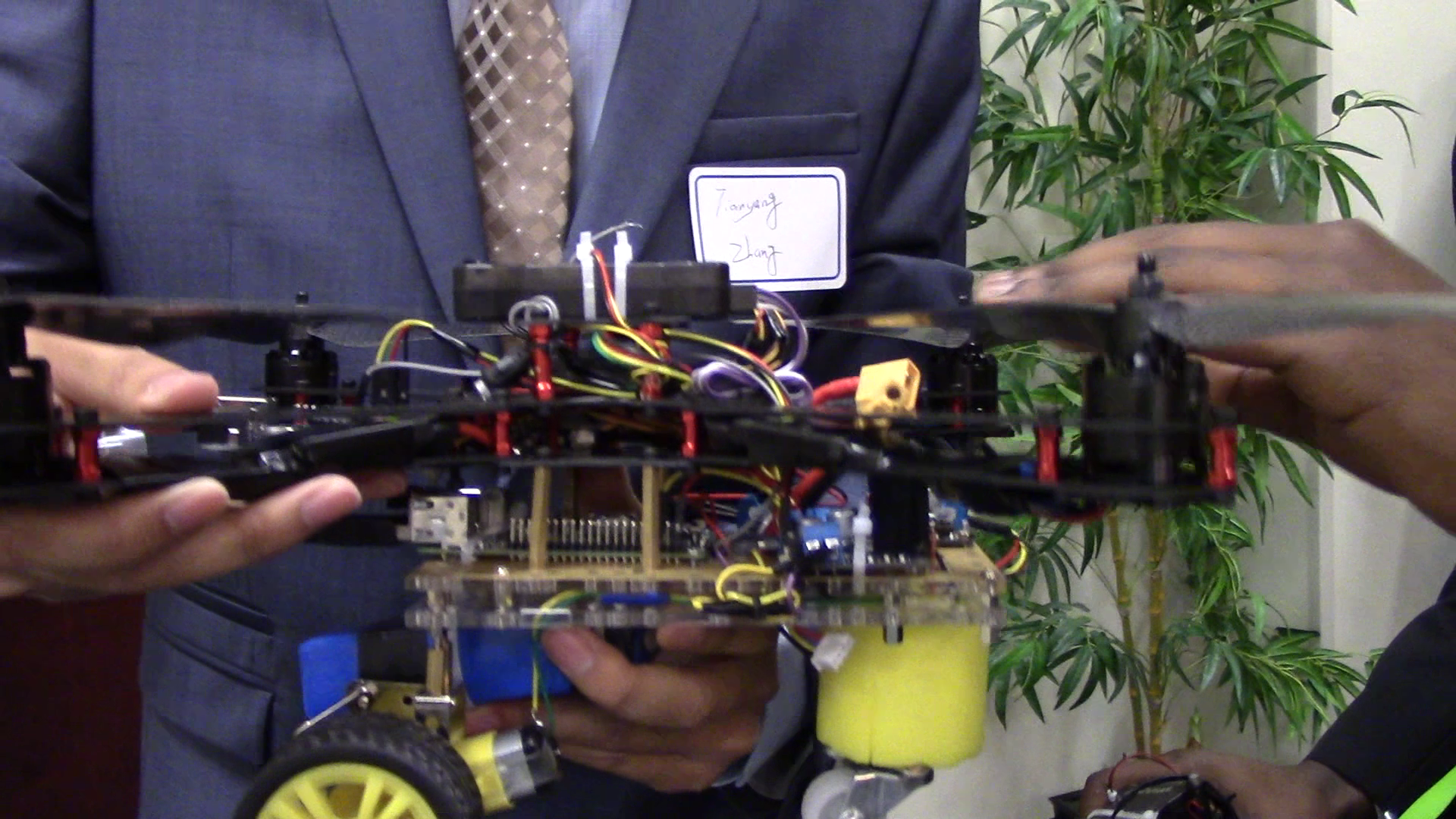 Technical State University, established to provide science driven practical educations in 1891, third in Sponsored research funding,
second in Graduates early career earning, and first in affordability in the UNC System, home-place of innovation, among the leaders in STEM, STEAM, Agriculture education, and Supply Chain Management. NC A&T is the place where the students made the brick to build the building in which to be educated. North Carolina A&T State University diverse National and International Faculty and Staff cooperative relationships with National and International Institutions, Corporations, Government Agencies, other HBCUs, and Alumni network, offers
Tomorrow's Technology & Innovation Today.
A Professional Academic - Research Career you can take to the Bank
Largest Spring Career Fair at N.C. A&T for All Majors to be Held Feb. 21
Tonya Dixon
EAST GREENSBORO – – The Office of Career Services (OCS) at North Carolina Agricultural and Technical State University will host the spring career fair from 9 a.m. – 2 p.m., Thursday, Feb. 21, in Corbett Sports Center. The event marks the university's largest spring career fair, to date, including over 220 employers and 640 representatives. A full list of participating employers is available OCS fairs are designed to connect students of all classifications with employers to build relationships, explore career opportunities (full-time, internship, and co-op), and converse about industry trends.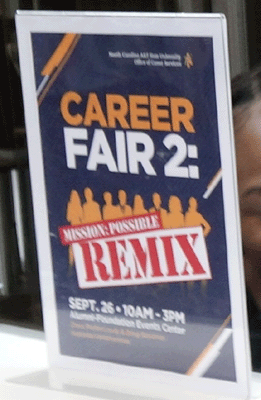 N.C. A&T to Host Career Fair Remix with Additional Employers
Jordan M. Howse
EAST GREENSBORO, N.C. – The Office of Career Services (OCS) at North Carolina Agricultural and Technical State University will host the Career Awareness Fair Remix from 10 a.m. – 3 p.m., Wednesday, Sept. 26, in Alumni-Foundation Events Center. The large number of employers requesting participation in N.C. A&T's annual fall career fair created a second opportunity for students to interact with new representatives from more than 65 industries. Recognizing the talent and academic excellence that N.C. A&T students offer, more than 50 unique employers and 130 representatives are expected to attend the fair, soliciting internship, co-op and full-time positions.
Tomorrow's Technology is at NC A&T Today
(The) North Carolina Agricultural and Technical State University Autonomous Auto Team Places first in the country and second overall in the 2019 SAE Autodrive Challenge Tonya Dixon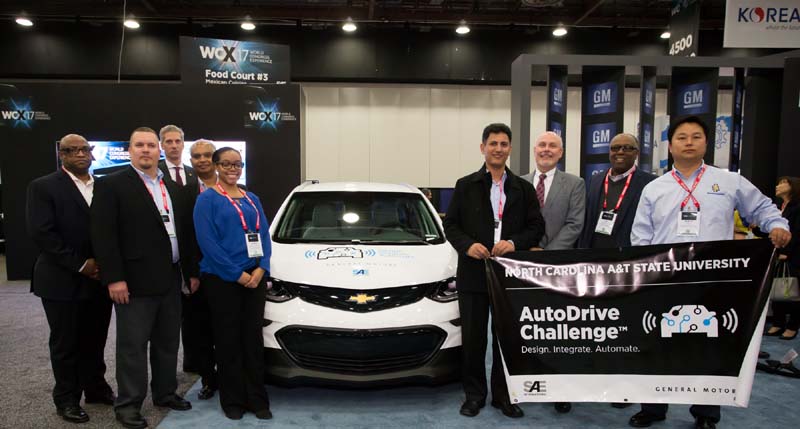 Photo courtesy of Autodrive Challenge/NCA&T


"The A3 car innovations were all hand built. The coding and fingerprints were all done by students of N.C. A&T." said Kareem Hogan, electrical engineering Ph.D. candidate and A3 team co-captain

EAST GREENSBORO, N.C. (June 17, 2019) – The North Carolina Agricultural and Technical State University Aggie Autonomous Autoteam (A3) finished second overall and first in the country in this year's SAE Autodrive Challenge national competition.
Now in the second year of the three-year competition, the College of Engineering's A3 team competed against seven North American teams including Virginia Polytechnic Institute, Michigan State University, Michigan Technical University, Texas A&M University, University of Waterloo and Ketterling University, each transforming a Chevy Volt into a functional autonomous vehicle.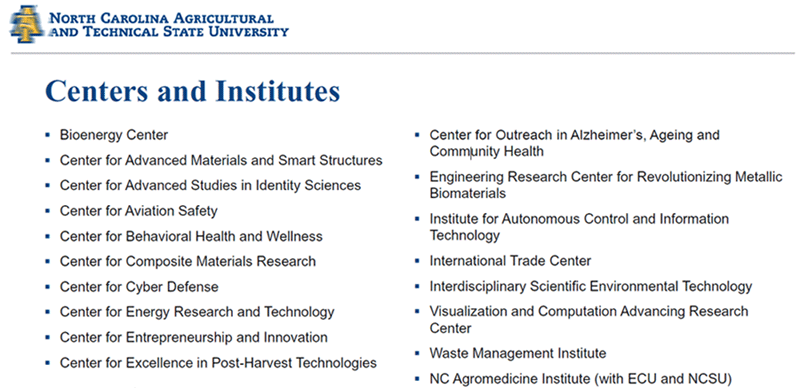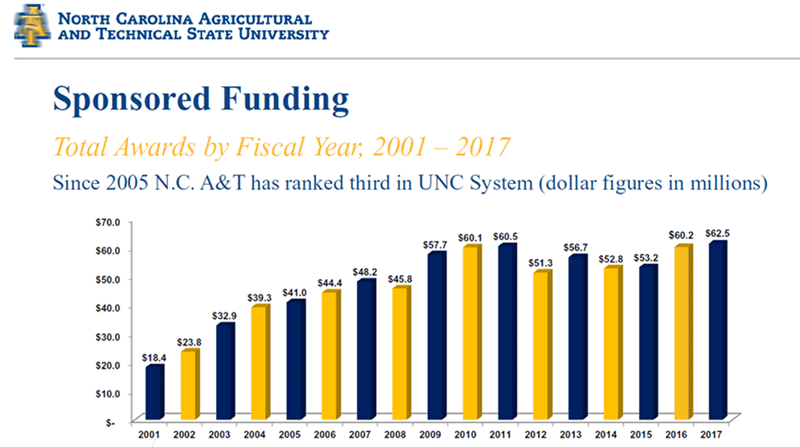 N.C. A&T has Third Consecutive Record Year for Research Funding Jamie Crockett
EAST GREENSBORO, N.C. (July 18, 2019) – Faculty researchers at North Carolina Agricultural and Technical State University earned $64.37 million in contracts and grants in 2018-19. A strong majority of the research awards come from the federal sector, are competitive in nature and support collaborative and innovative projects.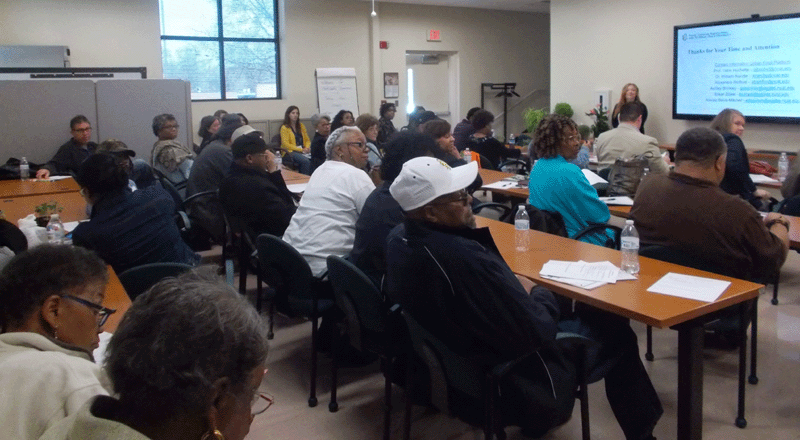 Everyday billions of people wake up hungry world wide, requiring at least one meal a day. North Carolina Agricultural and Technical State University's School of Agriculture & Environmental Sciences, and Cooperative Extension services, in support of the state's $84 billion Agriculture industry, are all hands on deck conducting workshops, tours, farming demonstrations and more in support of small scale farming in conjunction with the university mission as a Land-Grant Institution. Host for Bamboo Workshop Industrial-Hemp Production workshop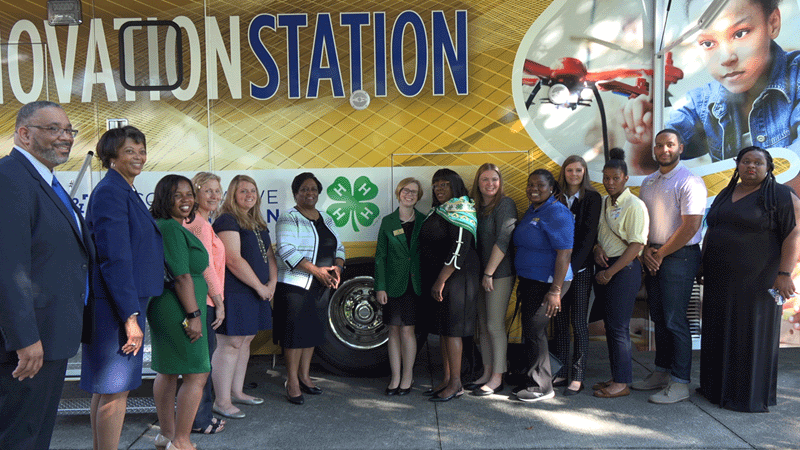 Cooperative Extension at North Carolina Agricultural and Technical State University unveil the newly constructed Innovation Station. Joy Cook
The mobile lab will serve schools and community-based organizations by offering technological resources and STEM education programs to students K-12. Outfitted with 15 interior workstations and one wheelchair accessible desk, the bus will allow participants to develop skills in robotics, 3D modeling and printing, video game design, computer software programming, hardware engineering, renewable energy, micro: bit block-coding, structural engineering and magnetic levitation. Innovation Station
---
"The goal isn't to expand mankind's body of knowledge so much as it is to expand the local economy." "
I
ts [UNCG] historically strong programs in music, education and nursing are not the kinds of programs that spin off research and
development or software companies to fuel high tech economies "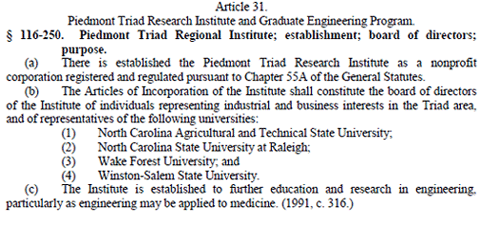 Rewinding to 1991-92,

at bequest of UNC Board of Governors NC Legislature enacted NC GA § 116

‑252. Piedmont Triad Graduate Engineering Program in support faculty and graduate students

involved in engineering at the campuses of The University of North Carolina. In doing so UNC Board of Governors rejected a $20 Million

dollar NCA&T/UNC-G

Engineering and Science Research Center; "but that center [Piedmont Triad Engineering Research Center] contains no role for

UNCG, which

had

hoped to get several doctoral level programs out of a joint engineering and science research center with A&T";


Reported in the Media: "UNCG/A&T proposal had won the enthusiastic endorsement of top Greensboro business leaders. Acting through the Greensboro Development Corp., they last year commissioned a $300,000 study to determine what areas of research at

UNCG/A&T center could engage in to the benefit of the Triad economy and its industries"; and I'm [banker E.S. ``Jim'' Melvin, chairman of the Greensboro Development Corp convinced it [Research Center] is the thing to do, but we've got to work through the university system, build the case for it and get it high on the

board's

priority list. That's going to take some time.'' reported Jack Scism

TRIAD SCIENTIFIC RESEARCH CENTER: VIABLE DREAM OR PIE IN THE SKY? , JACK SCISM, Greensboro News & Record - Monday, July 20, 1992 . (emphasis added) Their Plan
Ask UNC Board of Governors, NCA&T Chancellor Harold Martin, NC A&T Board of Trustees where are NC A&T Nanoscience MS. and Ph.D. degrees. "UNCG and NC A&T are partners. UNCG is offering graduate degrees in nanoscience; A&T will eventually offer degrees in nanoengineering."
"The Joint School for Nanoscience and Nanoengineering….built on the major nano-technology research activity that had been established at nearby Wake Forest and at NCA&T" *1

"It [JSNN] will be one of the most stimulating opportunities in the history of the area and will serve as a national model for collaboration between two institutions, one a historical black institution and the other a historical white female institution." "The building would include the academic departments, laboratory facilities (teaching and research), and centers and institutes of the new School as well as selected centers and institutes currently located at the partner universities. *2
[1]
[2]Description of the Doctoral Program NCA&T and UNCG Request for authorization to Plan Ph.D. in Nanoscience, p3, Request to establish Joint School of Nanoscience and Nanoengineering.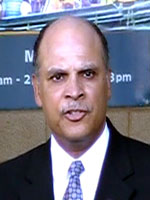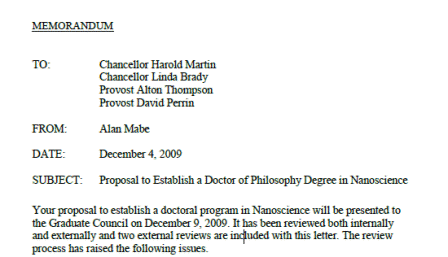 May 2007 UNC Board of Governors established alleged Joint School of Nanoscience and Nanoengineering, at bogus NC A&T / UNCG Joint Millennial campus Gateway University Research Park, to off (a) joint interdisciplinary Ph.D. degree and (a) joint professional science master's degree.

In order for UNC-G to offer Nanoscience degrees it must access NC A&T academic circular and research [Although the degree is in Nanoscience (and does not include Nanoengineering),

students will be given the opportunity to take relevant courses at the School of Engineering at North Carolina A&T University and will be able to work on collaborative projects with faculty in the school of Engineering- request to plan Ph.D. in Nanoscience. The University of North Carolina Board of Governors approved establishment of the MS in Nanoscience on November 13, 2009, and establishment of the PhD program in

Nanoscience on January 8, 2010, excluding NC A&T. December 9, 2009 UNC Graduate Council recommends authorization of the joint PhD,

Dr. James Sadler Associate Vice President for Academic Planning University of North Carolina

Chronology.
The Alleged Leadership

Notwithstanding NC A&T is an education institution where 12, 000 plus undergraduate and graduate students tuition account for approximately 44% of University revenue. Chancellor Harold Martin
Administration & Board of Trustee 2019-2020 Strategic Priorities, consider Student Success, wellness, engagement and career development as third place behind Doctoral/Research Mission of the institution, and Community engagement and economic development.
The LORD through Covid-19 has western wealth supply chain transfer system from other peoples in the palm of HIS hand, including the Greensboro City, University of North Carolina, state of North Carolina, United States, and everywhere else.
They call themselves tournament town where's the tournament? They call themselves College town where's the college students?
---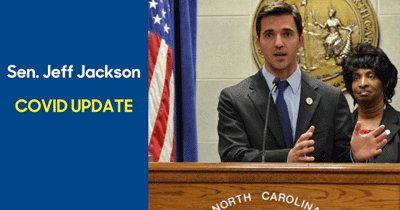 Here's the situation with COVID-19 in NC
Sen. Jeff Jackson , images courtesy Jackson
Many of my constituents have told me they feel like there's a lot of bad information out there about the COVID situation - but we've also reached a point where people are tired of being told what to think. They're very skeptical about people - especially politicians - making bold claims about what the future holds. So here's what I'm going to do: I'm just going to show you the key data points here in NC and let you see for yourself where things stand. The biggest number that everyone follows is new daily cases. And that chart certainly looks discouraging. The biggest number that everyone follows is new daily cases. And that chart certainly looks discouraging.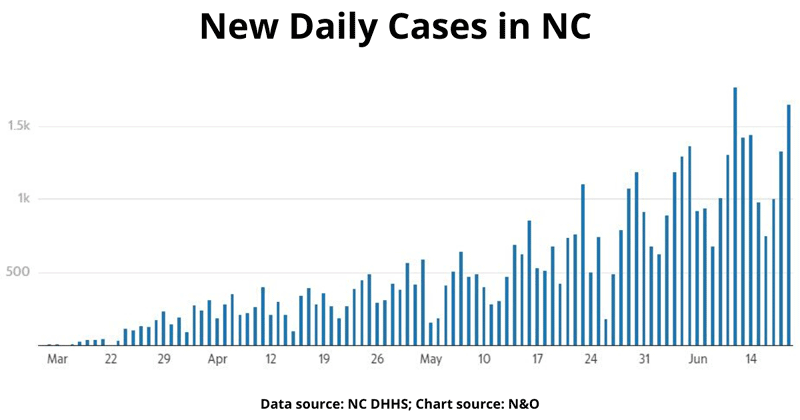 BUT then you follow it with data about new daily testing, and you see that a lot of the increase in new daily cases seems to reflect the increase in testing. It's become a common observation that more testing leads to more (confirmed) cases, and that appears to be true in North Carolina. link
U.S. Department of Health and Human Services (HHS)

HHS Press Office
Washington, D.C., June 23, 2020 (GLOBE NEWSWIRE) -- FOR IMMEDIATE RELEASE
June 23, 2020
The U.S. Department of Health and Human Services (HHS) Office of Minority Health (OMH) announced the selection of the Morehouse School of Medicine as the awardee for a new $40 million initiative to fight COVID-19 in racial and ethnic minority, rural and socially vulnerable communities. The Morehouse School of Medicine will enter into a cooperative agreement with OMH to lead the initiative to coordinate a strategic network of national, state, territorial, tribal and local organizations to deliver COVID-19-related information to communities hardest hit by the pandemic. Link
UNC Board of Governors HMSI Committee Receives $6M in Funding to Fight COVID-19 N.C. Policy Collaboratory Awards $1M each to the Six Historically Minority-Serving Institutions JASON TYSON
CHAPEL HILL, NC – The UNC Board of Governors announced today that it will partner with the N.C. Policy Collaboratory at UNC-Chapel Hill to award $6 million in COVID-19 funding to the UNC System's six historically minority-serving institutions.
The Board's Committee on Historically Minority-Serving Institutions (HMSIs) was established in 2018 to support six UNC System institutions – Elizabeth City State University, Fayetteville State University, N.C. A&T State University, North Carolina Central University, UNC Pembroke, and Winston-Salem State University. Link
UNC Board of Governors HMSI Committee Awards $610,000 in Funding to UNC Asheville to Fight COVID-19
JOSH ELLIS JUNE 12, 2020
Associate Vice President for Media Relations
CHAPEL HILL, NC - The UNC Board of Governors announces that the University of North Carolina Asheville will receive $610,000 in funding, through its recently announced partnership with the N.C. Policy Collaboratory at UNC-Chapel Hill, to help fight COVID-19. link
N.C. A&T Receives $1M to Fight COVID-19

Jackie Torok June 11, 2020



EAST GREENSBORO, N.C. (June 11, 2020) – The UNC Board of Governors announced it will partner with the N.C. Policy Collaboratory at UNC-Chapel Hill to award $1 million in COVID-19 funding to each of the UNC System's six historically minority-serving institutions, including North Carolina Technical and Agricultural State University.

N.C. A&T will use its portion of the $6 million in total funding, to be awarded July 1, for multi-research projects, addressing COVID-19 studies that include food and animal testing across the state; an affordable fever detection system for K-12; efforts to mitigate mortality rates among older adults in nursing homes and residential care facilities; the design of an anti-viral nanoparticle that can kill the coronavirus; and an economic impact study of the virus in the Piedmont Triad Region. link
ESPN: Former NCCU volleyball student-athlete Dr. Naima Stennett on the front lines of COVID-19
https://www.espn.com/college-sports/story/_/id/29366424/from-fields-play-front-lines-covid-19