North Carolina Agricultural and Technical State University is the nation's largest historically black university, ranked number one among public HBCUs by U.S. News & World Report. It is a land-grant, doctoral high-research classified university by the Carnegie Foundation and constituent member of the University of North Carolina system. A&T is known for its leadership in producing graduates in engineering, technology, agriculture, accounting, logistics and transportation. The university was founded in 1891 and is located in Greensboro,
A Professional Academic - Research Education you can take to the Bank - Land Grant (The) North Carolina Agricultural and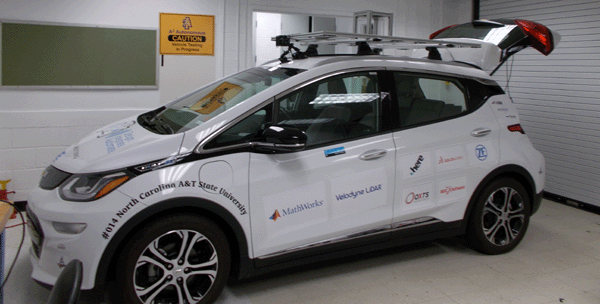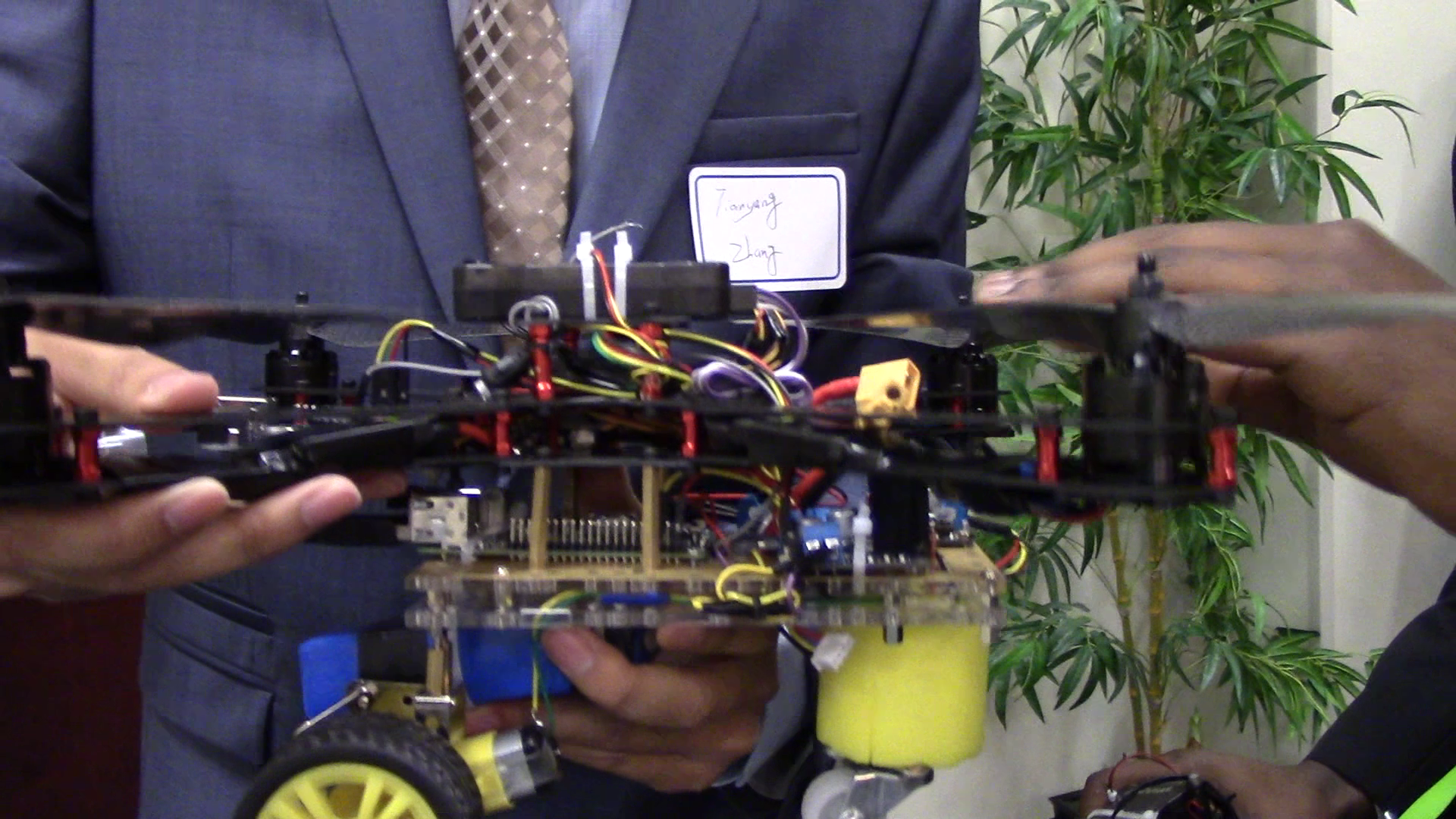 Technical State University, was established to provide science driven practical educations in 1891. The university is third in Sponsored research funding, second in Graduates early career earning, and first in affordability in the UNC System. The university is the home-place of innovation, and among the leaders in STEM, STEAM, Agriculture education, and Supply Chain Management. North Carolina A&T State University diverse National and International Faculty and Staff cooperative relationships with National and International Institutions, Corporations, Government Agencies, other HBCUs, and Alumni network, offers

Tomorrow's Technology & Innovation Today. [
A&T is one of eight North American Universities selected for General Motors AutoDrive Challenge] [
NC A&T Aerial (UAV) & Ground (UGV) Hybrid Vehicle Video]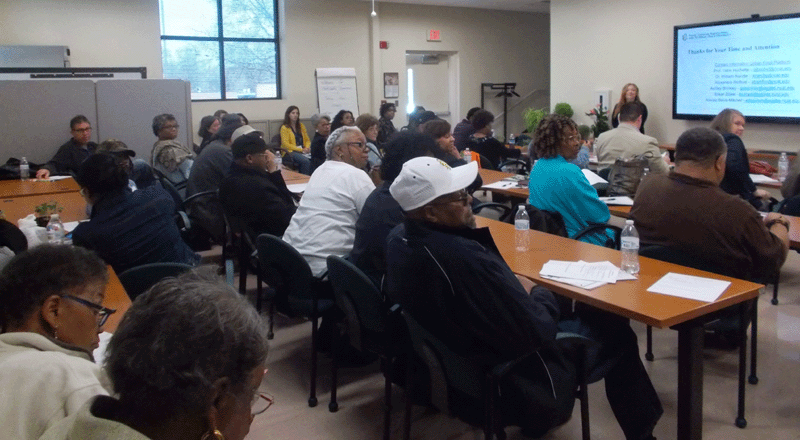 Everyday billions of people wake up hungry world wide, requiring at least one meal a day. North Carolina Agricultural and Technical State University's School of Agriculture & Environmental Sciences, and Cooperative Extension services, in support of the state's $84 billion Agriculture industry, are all hands on deck conducting workshops, tours, farming demonstrations and more in support of small scale farming in conjunction with the university mission as a Land-Grant Institution. Host for Bamboo Workshop Industrial-Hemp Production workshop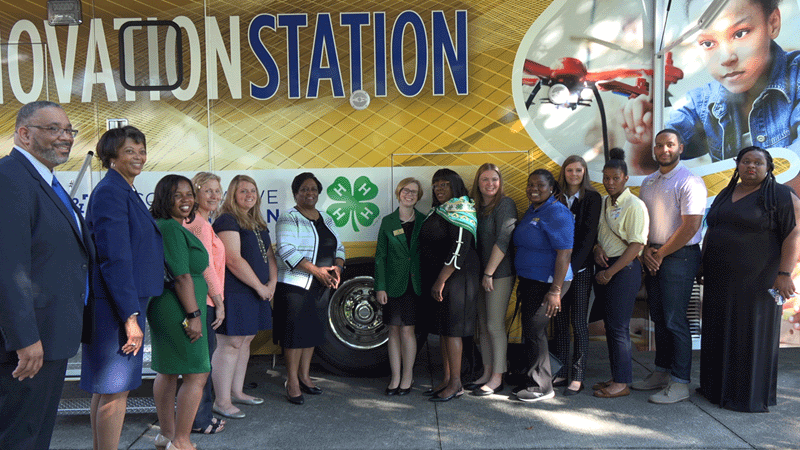 Cooperative Extension at N.C. A&T Unveil Innovation Station Joy Cook

East Greensboro, N.C. (Sept. 18, 2018) – Cooperative Extension at North Carolina Agricultural and Technical State University unveil the newly constructed Innovation Station. The 41-feet long, 8.5 feet wide mobile science, technology, engineering and mathematics (STEM) lab and maker space was designed by Cooperative Extension with the mission to encourage STEM education to young students through the use of active making, tinkering, and engineering. Along with its collaborative workspaces, the Innovation Station is equipped with a variety of technology such as laptops, iPads, 3D printers, laser cutters, and a 20-foot awning interactive monitor. The mobile lab will serve schools and community-based organizations by offering technological resources and STEM education programs to students K-12. Outfitted with 15 interior workstations and one wheelchair accessible desk, the bus will allow participants to develop skills in robotics, 3D modeling and printing, video game design, computer software programming, hardware engineering, renewable energy, micro:bit block-coding, structural engineering and magnetic levitation. Innovation Station
Largest Spring Career Fair at N.C. A&T for All Majors was Held Feb. 21
OCS fairs are designed to connect students of all classifications with employers to build relationships, explore career opportunities (full-time, internship, and co-op), and converse about industry trends.
The event including over 220 employers and 640 representatives.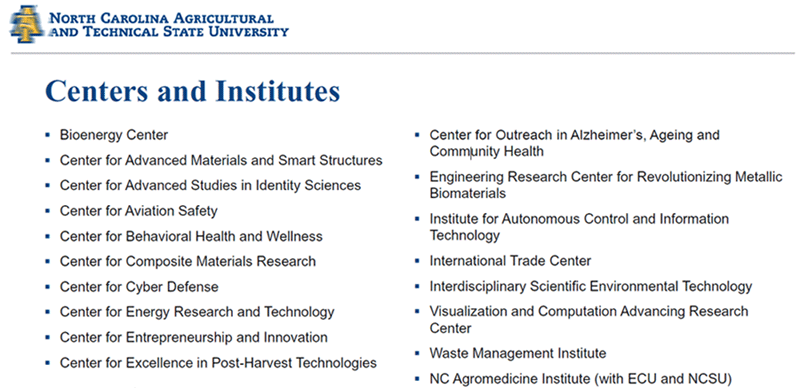 Research Update Dr. Barry L. Burks Feb 16, 2018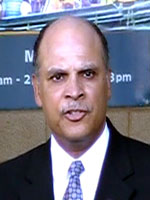 Chancellor Report Card : NC A&T Created Center of Excellence in cybersecurity in in 2009, Center for Advanced Materials in 2002 and Center for Entrepreneurship in 2002. Lying Ass Dr. Harold Martin Administration claim North Carolina Agricultural and Technical State University has created three new Centers of Excellence in cybersecurity, advanced manufacturing, and entrepreneurship and innovation.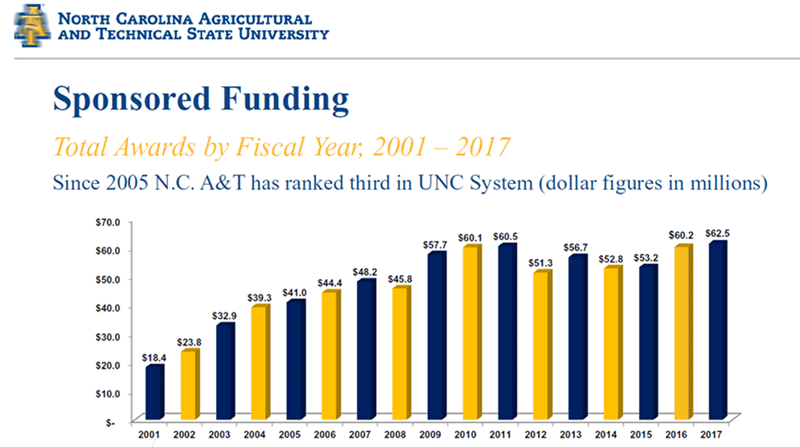 NC A&T received $92 million in State Appropriation constituting three tenths of one percent of the approx. $3 billion dollar UNC Board of Governors annual appropriation. NC A&T attract $77 million dollars in tuition revenue and $63 million dollars in Sponsored Research in 2017- 2018, for a return of $1.5 dollars for every dollar of State appropriations.
There are 15 or more members on the Board of Governors from UNC-Chapel Hill and none from North Carolina A&T or other HBCUs within the system, clearly equality and respect has not been shown to A&T by the system. A&T Board of Trustees

NCA&T Chancellor Report Sept. 2009, Faculty Salaries -2008-09 - indicate NCA&T Professors receive as much as $20,000 less than UNC Peers UNC Charlotte, and UNC Greensboro and less than UNC-Wilmington who is not an "NCA&T Peer" institution.
---