NC A&T is connect to the North Carolina Education and Research Network (NC-REN) dedicated to high speed traffic and research data. Ask Harold "HN" Martin why is he connecting A&T research to UNC Greensboro's Gate City Network? Little g Michael J. Pippen since 1949
There's STEM & STEAM; Then there's (The) North Carolina Agricultural and Technical

State University home place of Innovative STEM & STEAM o
ffering A Professional Academic - Research Education you can take to the Bank.
Overview of NC A&T Research capabilities. A&T has two Cray Supercomputers(2), an amazing assortment of high performance computing capabilities, and connect to Internet2 (NC-REN) a North Carolina Research Educational network focused on high speed traffic and research data. Video Report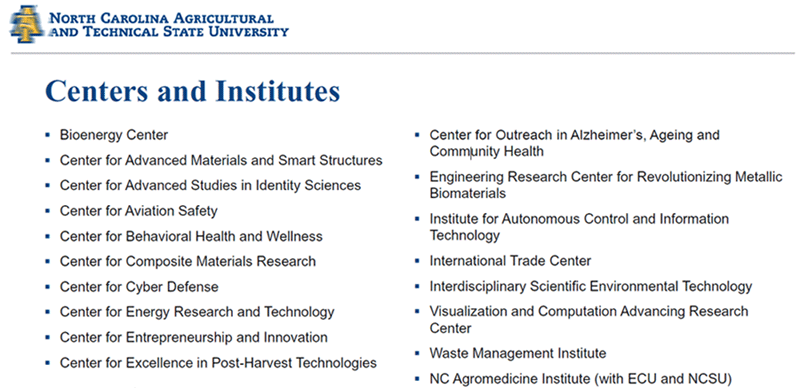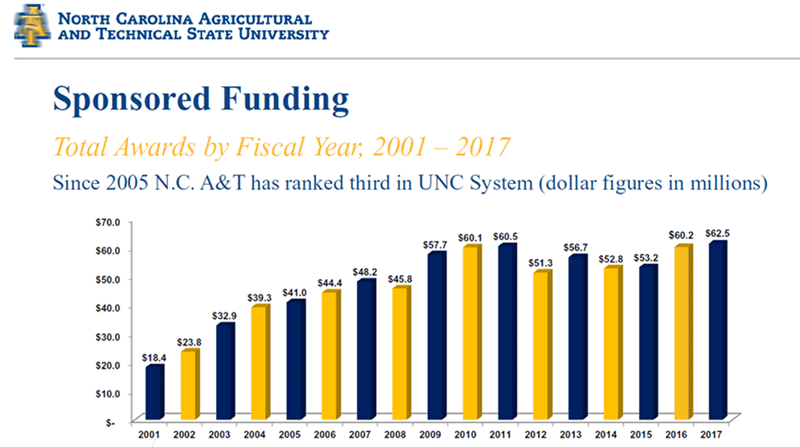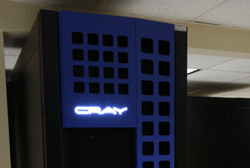 N.C. A&T has Third Consecutive Record Year for Research Funding
Jamie Crockett
EAST GREENSBORO, N.C. (July 18, 2019) – Faculty researchers at North Carolina Agricultural and Technical State University earned $64.37 million in contracts and grants in 2018-19, school leaders revealed today. A strong majority of the research awards come from the federal sector, are competitive in nature and support collaborative and innovative projects.
---

---

UNCG, N.C. A&T Awarded $500K from NSF To Build High Speed Network
EAST GREENSBORO, N.C. (July 2, 2019) – UNC Greensboro (UNCG) and North Carolina Agricultural and Technical State University (N.C. A&T) have been awarded a two-year National Science Foundation (NSF) grant of
UNC Greensboro is dead last in sponsored research among Doctoral
Granting Institutions in the UNC System in the years 2018 thru 2014.
$499,912 to build a high-speed research data network that will both connect the two largest universities in the Triad with each other and enable faster, easier sharing of research with scientists around the world. The Gate City Research Network (GCRN) is one of only 11 NSF Campus Cyber Infrastructure awards in the state of North Carolina and is the first award in the state for the category of Network Infrastructure. Approximately $358,000 of the award will be managed directly by UNCG, while approximately $142,000 will be managed by NC A&T as a "sub-award." Source UNC
The GCRN will create a multi-institutional network supporting research activities through a clean, low-latency, high-speed internet connection. This will give researchers access to dedicated, high performance computing resources while helping to eliminate issues posed by using existing networks that also carry administrative, entertainment (i.e. movie streaming, gaming), and other non-scientific data. The GCRN will enable fast transfers of the enormous amount of data that fuels innovative research. This will significantly increase the fundamental research capacity in disciplines such as chemistry, nano-engineering, nano-, computer-, and data science.

"This award represents a significant step in our shared journey to help advance the capabilities and reputation of our universities and our region as world-class leaders in research," said UNCG Chancellor Franklin D. Gilliam, Jr. "A state of the art network will help fuel innovation, spark economic growth in our region, and enable us to deliver meaningful scientific breakthroughs. It will also further deepen the existing partnership between UNCG and N.C. A&T, helping to connect our outstanding scientists with collaborators around the world."

Added N.C. A&T Chancellor Harold L. Martin Sr., "This is an exciting opportunity for researchers at N.C. A&T, UNCG and their collaborators from around the globe. My expectation is that this new data network will assist our researchers in strengthening existing partnerships and creating new partnerships that will produce innovative solutions to some of the world's persistent challenges."
UNCG's Jeff Whitworth, associate vice chancellor and chief infrastructure architect, served as the Principal Investigator (PI) for this grant, with co-principal Investigators Shyam Aravamudhan, associate professor, N.C. A&T; Geoff Starnes, associate vice chancellor of information technology and deputy chief information officer, N.C. A&T; and Daniel Todd, director, Triad Mass Spectrometry Facility.
---
Ask UNC Board of Governors, NCA&T Chancellor Harold Martin, NC A&T Board of Trustees where are NC A&T Nanoscience MS. and Ph.D. degrees. "UNCG and NC A&T are partners. UNCG is offering graduate degrees in nanoscience; A&T will eventually offer degrees in nanoengineering."

"It [JSNN] will be one of the most stimulating opportunities in the history of the area and will serve as a national model for collaboration between two institutions, one a historical black institution and the other a historical white female institution.";
"Activities/Resources: Leverage faculty collaboration at JSNN to enhance research partnerships between UNCG and NCA&T researchers. Expected Result, UNCG opportunities in grants previously unavailable due to limitations in areas of certain research expertise. " [UNCG UNC Tomorrow 4.1 & 4.4 Final Report]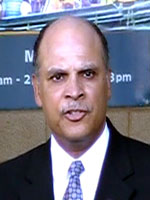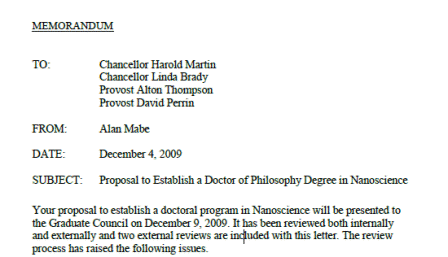 May 2007 UNC Board of Governors established alleged Joint School of Nanoscience and Nanoengineering, at bogus NC A&T / UNCG Joint Millennial campus Gateway University Research Park, to off (a) joint interdisciplinary Ph.D. degree and (a) joint professional science master's degree.

In order for UNC-G to offer Nanoscience degrees it must access NC A&T academic circular and research [Although the degree is in Nanoscience (and does not include Nanoengineering),

students will be given the opportunity to take relevant courses at the School of Engineering at North Carolina A&T University and will be able to work on collaborative projects with faculty in the school of Engineering- request to plan Ph.D. in Nanoscience. The University of North Carolina Board of Governors approved establishment of the MS in Nanoscience on November 13, 2009, and establishment of the PhD program in

Nanoscience on January 8, 2010, excluding NC A&T. December 9, 2009 UNC Graduate Council recommends authorization of the joint PhD,

Dr. James Sadler Associate Vice President for Academic Planning University of North Carolina

Chronology.