1890 Day Wellness Walk/Run Land-grant universities have a long history of collaborating at the local, state, and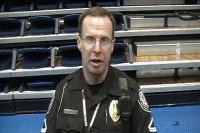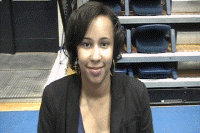 federal levels to address the health and wellness needs of society. Land-grant programs, often delivered through Cooperative Extension, focus on promoting health, preventing disease and disability, eliminating disparities, and improving quality of life. With the legacy in mind, all nineteen of the 1890 land-grant institutions will celebrated the 125th anniversary of the Second Morrill Act of 1890 during National 1890 Day on Thursday, April 23, 2015, with a Wellness Walk/Run and Health Fair on each 1890 campus. Aggressive Dating : Dating-Alcohol-Prescription Drugs

Theatre Program at N.C. A&T to Open Season with War, Sexual Assault Drama, "Ruined"
East Greensboro, N.C. (Oct. 10, 2018) – For its first production of the 2018-19 theater season, the Department of Visual and Performing Arts at North Carolina Agricultural and Technical State University will present "Ruined" by Pulitzer Prize winning playwright Lynn Nottage. The play will run Oct. 18 – 21 and 25 – 28, in Paul Robeson Theatre. The play examines the resilience of the human spirit in times of war. Set in a small mining town in the Democratic Republic of Congo, it follows Mama Nadi, a shrewd businesswoman who runs a brothel in a land torn apart by civil war. Mama Nadi keeps the peace between customers on both sides by serving everything from cold beers to warm beds. She protects and profits from the women whose bodies have become battlegrounds "ruined" by the brutality of rape and violence at the hands of government soldiers and rebel forces alike. Ruined" delves into the unthinkable reality – the heads and hearts of rape victims and their perpetrators – to create a full-immersion drama of shocking complexity and moral ambiguity. Inspired by interviews conducted in Africa, this searing play, directed by Dr. Vanita Vactor is an engrossing and uncommonly human story, revealing the loss and hopelessness of war, yet finding affirmation in life and hope. The Chicago Tribune hailed "Ruined" as "a remarkable theatrical accomplishment … sincere, passionate, and courageous!"
"Ruined" contains adult content not suitable for children. Performance dates, times and ticket information are listed below.